Find an Oklahoma City Wrongful Death Lawyer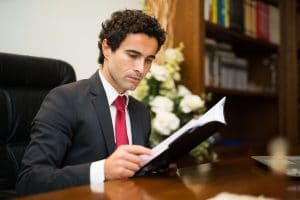 Do you need to find an Oklahoma City wrongful death lawyer but don't know where to start? This guide will help you find the right person for the job. That way, you can get the outcome you are looking for this case to bring with it.
You're going to want to work with someone that has done wrongful death casework before. You want to know that they are going to be able to get you the compensation your family deserves for the death of the loved one you're going to court for. You don't want a general lawyer that may be able to help that doesn't really specialize in this kind of thing because they may miss things and cause the outcome to not be in your favor. You want someone that is trained in wrongful death cases and knows exactly what and/or who to go after.
Before you work with a lawyer, you should look for reviews on them from past clients. You want to know what other people thought of their services and if they would hire them again if they had a case like this to deal with in the future. If all you find are negative reviews, then it's best to avoid the lawyer even if they charge a rate that's a lot cheaper than the rest. The reason they may be so cheap is that they can't get clients any other way due to them having a bad reputation.
You need to let your lawyer know exactly what happened and what you know about the case. Don't talk to anyone like a company that calls to ask you question about the death. Always refer people to your lawyer or tell them you must ask your lawyer about whether you can answer. There are people out there that will try to trick you into saying something you shouldn't say that can hinder your chances of winning your case. So, only be open with your lawyer and tell them when you have people hounding you for more information.
Little, Oliver and Gallagher PLLC attorneys have a vast knowledge and experience with wrongful death cases. If you are search for an Oklahoma City wrongful death lawyer, contact us for more information and how to proceed with your case.
For more information contact one of our highly qualified Attorneys in the Oklahoma City area call (405) 253-4478 or our main office in Ardmore (580) 798-0447.