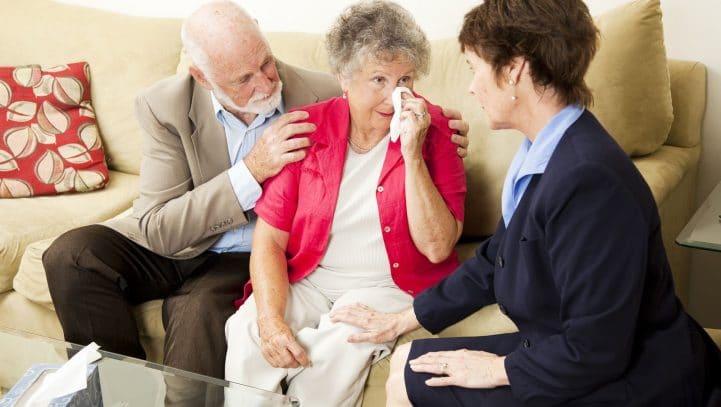 Wrongful Death Lawyer in Oklahoma City
The news about the death of a loved one is usually not easy to bear. It does not matter if it was anticipated or unexpected; the thought of never being able to see your loved one again can be frustrating. If you have lost a loved one, we pray for strength in your life as you navigate this journey.
If your loved one's death is due to negligence, you might be eligible for compensation from the involved party. However, you might find dealing with the death, and filing a wrongful death lawsuit can be overwhelming. It is advisable to hire an experienced wrongful death attorney in Oklahoma City to guide you during these challenging times.
Though the lawsuit will not bring back your loved one, it will help pursue justice and help relieve you of any financial burden that might have been caused by the death of a family member. Working with wrongful death attorneys will help evaluate the cause of death and the compensation you are entitled to receive. The right attorney will handle the wrongful death so that you can focus on bidding the final farewell to your loved one.
Find Out How a Qualified Wrongful Death Attorney Can Help Your Case
Insurance companies are known to go hard and challenging, especially in cases involving death. They will try to find a loophole to reduce the compensation or avoid paying it altogether. They will dispatch their lawyers and investigators, and that might leave you feeling overwhelmed. For that reason, you need to get the best attorney to help you handle the challenges. If possible, contact an attorney as soon as possible so they can protect your interest. Find out some things that a wrongful attorney will do for you.
Secure Evidence
If you hire a wrongful death lawyer, they will help you secure the evidence needed to help build a strong case and ensure the insurance company has no other option than to pay the compensation. Since they have been trained on how to handle issues, they will ensure Oklahoma law is followed to ensure you have the required evidence that will assist you with the case.
The attorney will also get witness affidavits and take photographs that will be presented in the courtroom. In case you do not have enough data to help you with your case, they will hire experts to reconstruct the accident. This process will assure ample data to proceed and increase the likelihood of success is reached to ensure you receive rightful compensation.  
Types of Damages
When seeking reimbursement for wrongful death, you need to be compensated for all damages incurred, like medical expenses, funeral costs, and lost wages. You should also note that some losses cannot be measured like anguish and mental stress; however, with the right lawyer by your side, you can be assured they will fight to see you get compensated for the stress the death might have caused you.
Depending on your case and the damage you are dealing with, you might be eligible for punitive damages. There are specific aspect of the case that are considered. This is where an experienced wrongful death attorney is critical to ensure proper steps are taken.
Who Can File the Case?
According to the law in Oklahoma, anyone that was depending on the deceased is eligible for compensation. Some parties that can file the suit are parents, spouses, children, and siblings. 
Time Limit Involved In Filling Wrongful Death
In a case of wrongful death in Oklahoma, you need to note that you have a time limit of two years after death to file a claim. If you do not file the case during this time frame, you may not be able to file. This is an important reason you need a qualified and trained attorney to assist you with the case before the statute of limitations comes to pass.
Keep in mind that wrongful death cases are complex in various stages; you need to ensure you have found the right wrongful death attorney in Oklahoma City to assist you. For help with your case call Scott Gallagher today in Oklahoma City at (405) 253-4478 or Ardmore at (580) 798-0447.