Personal Injury Lawyers in Oklahoma
The Lawyers You Choose Do Make A Difference
Since our Ardmore office opened August of 2000, we have been honored to serve as lead counsel in numerous high-profile cases. These include, among others, the Oklahoma State plane crash, North Texas College Softball bus crash, as well as class action lawsuits against General Motors, Wyeth Pharmaceuticals, and numerous wrongful death and catastrophic injury cases against Fortune 500 companies that resulted in our clients receiving multi-million-dollar awards. While our firm handles large and complex cases, we also know that every case deserves the same attention and representation to the fullest. From being actively involved in reconstructing forklift malfunctions, semi-truck crashes, electrical failures, and house fires from defective appliances to making sure an insurance company pays a fair amount for a damaged vehicle, we believe all matters deserve the same commitment to detail. In addition to this commitment to detail, we believe that our most important commitment is to the personal relationship we establish with our clients during tragic events. Our goal remains to provide you the best legal representation available anywhere while remaining true to our southern Oklahoma roots and values.
Car Accidents
When a person is involved in any kind of automobile accident, the outcome is frequently a lot more traumatizing and serious than one would think. In addition to...
Read more
Motorcycle Accidents
Although riding a motorcycle can be an enjoyable method of transportation, motorcyclists are exceptionally vulnerable while navigating our streets and highways.
Read more
Medical Malpractice
When a patient is injured as a result of medical malpractice in Oklahoma, a Little, Oliver & Gallagher attorney may be able to file a lawsuit seeking compensation on his or her behalf.
Read more
Wrongful Death
One of the most excruciating experiences in life occurs when we lose a family member or loved one. The grief and emotional anguish can...
Read more
When should you call a personal injury lawyer?

When you've been injured, you should consult with an Oklahoma personal injury attorney as soon as possible. This will ensure that the incident will still be on the minds of any witnesses and that evidence will still be available. We're always ready to help when you need us and once you decide to work with us, we'll begin gathering evidence, consulting with experts and working to get you the compensation that you're entitled to under the law.

Whether you've been injured in a truck accident or an oilfield accident, you need the assistance of a slip and fall attorney or you've suffered any other kind of personal injury, contact us right away. We handle all types of personal injury cases, including:

Car and truck accidents
Motorcycle accidents
Pedestrian accidents
Slip and fall injuries
Wrongful death claims
The compensation you deserve.

When you're injured through someone else's negligence, it's not just the physical pain and suffering that you need compensation for. An experienced personal injury lawyer in Oklahoma will fight to get you the maximum compensation you deserve; much more than an insurance company would be willing to offer. We'll work to get you compensation for all of your losses, including:

Medical expenses, including physical therapy and rehabilitation costs
Home health care
Lost wages, both now and in the future
Pain and suffering
Loss of quality of life
Emotional distress

If you don't have an expert accident or personal injury attorney in Oklahoma on your side, you're leaving your recovery up to insurance companies who care more about profits than about your well-being. If you need a car accident attorney or require the services of an experienced personal injury lawyer to make sure that your rights are protected, contact us online or give us a call today. From the moment you call until you're fully recovered from your injuries, we're in your corner and we'll work to protect your interests and make sure you receive all of the compensation you deserve.
Latest News
26
Dec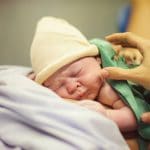 Birth is the most wondrous moment in any mother's life. But, just as with any medical procedure, the possibility of injuries looms during natal procedures. Regardless of whether you're in the most expensive hospital with...
Visit our Blog for more articles.