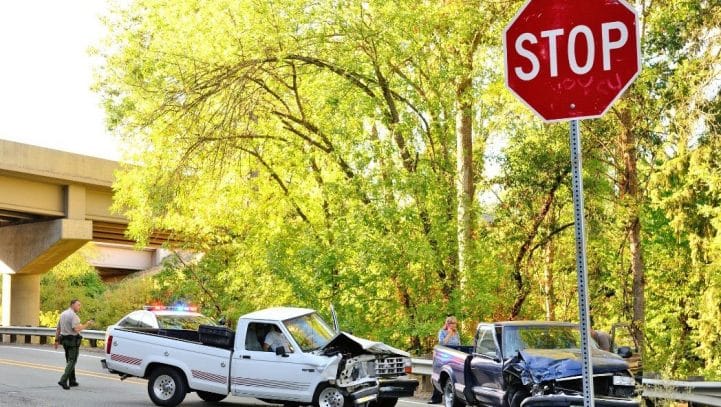 Oklahoma City Car Accident Lawyers
By the end of 2018, there were about 2.5 million registered drivers in Oklahoma. While these numbers imply a relatively lower volume of vehicles on Oklahoma roads compared to other states, car crashes are recorded almost on a daily basis. Regardless of your efforts to drive safely and observe every traffic rule, you may get injured in a car crash due to another driver's negligence.
At Little Oliver Gallagher, we understand the agony that car accident victims in Oklahoma City go through, particularly if they have suffered life-long injuries. In such situations, pursuing compensation due to the losses and injuries suffered may not be their priority. However, if you wish to hold the negligent party responsible for the accident, you have to act fast and file your claim in time.
Working with an Oklahoma City car accident lawyer means that you can file a claim and pursue compensation without compromising your recovery. Our team of skilled and experienced car accident lawyers can help you understand your rights and legal options in a free case evaluation.
Oklahoma's Car Crash Statistics
Car crashes in Oklahoma are caused by various factors, and the results of these crashes also vary. Besides property damage, car accidents lead to injuries or death of individuals. According to the Oklahoma Highway Safety Office (OHSO), there were 9,763 car crashes recorded on Oklahoma roads in 2019. Out of these crashes, there were 640 fatalities while 12,304 people were injured. A seat belt survey by OHSO further indicated that the fatalities included 208 unrestrained persons while the total injuries included 1,337 unrestrained persons.
Common Car Accident Causes in Oklahoma
Car accidents in Oklahoma are as a result of various reasons, including:
Intoxicated Driving
Drug and alcohol-related accidents are common in Oklahoma. Using controlled substances and getting behind the wheel will most likely have one outcome – car crash. Such accidents are often fatal as intoxicated drivers have poor judgement and may not act in time to prevent a crash.
Distracted Driving
Distractions are also a leading cause of auto accidents in Oklahoma. Visual, cognitive, and manual distractions all make a driver focus on something else rather than the road, which causes a crash in most cases.
Speeding
Driving above the permitted speed limit is also a common cause of car accidents in Oklahoma. Speeding increases the chances of a crash as a driver has less time to react to an obstacle or another approaching vehicle. In most cases, a driver may lose control of the vehicle whenever they hit a pothole or curb at a high speed, leading to a crash or rollover.
Fatigue
Where a driver spends most of their time behind the wheel without a proper rest, fatigue sets in. Fatigue easily makes a driver drowsy, which could, in turn, result in a car crash. This is especially the case for ridesharing company drivers, who often work beyond the accepted hours to boost their earnings.
Proving Liability in Oklahoma Car Accident Cases
In a car accident case, you can only receive compensation if you prove sufficiently that the other party was responsible for the accident. If you have been involved in a car crash in Oklahoma City, hiring an Oklahoma car accident lawyer helps you prove liability by proving the following elements:
• Duty of care
• Breach of duty
• Causation
• Damages
Hire an Oklahoma City Car Accident Lawyer
At Little Oliver Gallagher, our legal team is dedicated to assist car accident victims get compensation for property damage and injuries suffered. Working with an Oklahoma City car accident lawyer is the best way of protecting your right to seek compensation. We work on a contingency basis, meaning that you don't pay a dime until we win your case and you receive compensation. Reach out to us today at  (405) 253-4478 to talk to one of our lawyers in a free case evaluation.