Little, Oliver& Gallagher PLLC is proud to represent those who have been injured in auto accidents in Oklahoma City. Our car accident lawyers are highly knowledgeable in handling car accident cases, and can provide you with solid legal advice if you or a loved one has been injured due to another driver's negligence.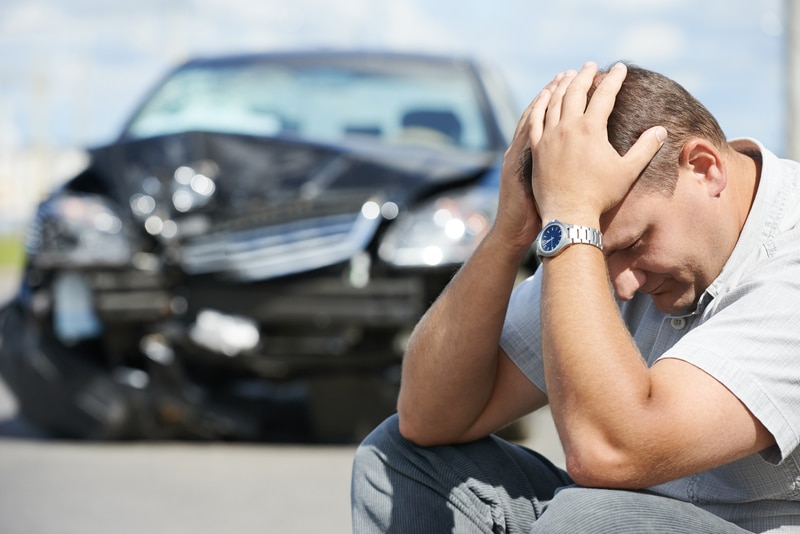 When a person is involved in any kind of automobile accident, the outcome is frequently a lot more traumatizing and serious than one would think. In addition to sustaining damage to the car, an individual may experience both physical as well as emotional injuries from the occurrence, even if the injuries seem insignificant. Catastrophic injuries, such as neck injuries and brain injury could be the result of a fender bender that seems minor.
Regrettably, when a car accident victim does not understand their rights and does not hire an automobile accident attorney, the time limit for legal action will certainly pass as well as the ability to receive payment for their damages. If you or someone you know has been involved in an auto, truck, or motorcycle accident, you definitely need the professional help of our law firm.
It is very important to recognize that vehicle accidents are serious and may have long lasting monetary, physical and psychological impacts on a victim. Although numerous crashes are minor and may result in little to no injury, crashes that leave victims hospitalized or with significant injuries require immediate advice from a seasoned lawyer. You may need help working through the insurance claim, law enforcement contact and the other vehicle driver's insurance company. You may experience problems recovering compensation for medical treatment, your vehicle damage and other costs associated with the accident.
An Oklahoma car accident lawyer at Little, Oliver & Gallagher can provide you knowledgeable legal guidance to resolve your auto accident issues due to his vast expertise in many practice areas. Our law firm has extensive experience in all areas of personal injury. Regardless of the type of accident you have been involved in, contact us for expert advice and legal representation.
Steps to Follow After a Car Accident
If you were involved in a car accident, there are some steps you must take to avoid breaking any laws that could negatively affect your case and insurance claim. Make sure you follow steps listed below:
Do not leave the accident scene
Leaving the scene of an accident, even one you did not cause, is a crime and charges can be filed against you leave the scene without providing the other parties your name and insurance information.
Obtain medical care
Even if you feel that you are not injured, it is critical that you seek a medical evaluation. Many times car accident injuries are not apparent right away.
Do not speak to anyone concerning the cause of the accident
Do not tell the law enforcement officials or insurance company that you may have caused the accident.
Contact a lawyer as soon as possible
With appropriate legal advice from an experienced car accident attorney in Oklahoma City you can feel confident that you are protected and will handle the situation correctly.
Call the Law Offices of Little, Oliver & Gallagher
The legal team at the Law Offices of Little, Oliver & Gallagher understands exactly what you are going through after a major car accident. Our law firm helps clients who have been injured in all kinds of car accidents.
Our firm represents clients who have sustained any type of car accident injury. We specialize exclusively in personal injury cases and have more than 50 years of collective experience representing residents of Oklahoma. We have extensive resources at our disposal to research and fully investigate and determine what action is needed to effectively value the case. We work closely with our clients to keep them informed every step of the way.
Common problems that accident victims experience is insurance companies try to quickly process their claim and minimize the damages. They tend to offer a very low settlement amounts that often does not begin to cover potential future medical problems. Our experienced personal injury attorneys will negotiate a fair settlement or may take your case to court.
Call the Law Offices of Little, Oliver & Gallagher to be represented by an extremely effective team. Our law practice handles all sorts of car accidents, truck accidents, motorcycle accidents, and more. Contact us today to receive a free case evaluation from one of our Oklahoma City car accident attorneys and determine the best course of action with your case.
For more information contact one of our highly qualified Attorneys in the Oklahoma City area call (405) 253-4478 or our main office in Ardmore (580) 798-0447.