The Basics of Medical Malpractice Laws Explained by a Medical Malpractice Attorney
Healthcare professionals are expected to provide proper care for their patients until they can recover. However, there are instances when these healthcare professionals neglect the basic task of caring for their patients, which can lead to injuries or, worse, death. Such incidents are also known as medical malpractice, and it happens more commonly than you think.
If you happen to have a loved one suffer through this ordeal, the law grants you the right for proper and just compensation from these negligent healthcare professionals.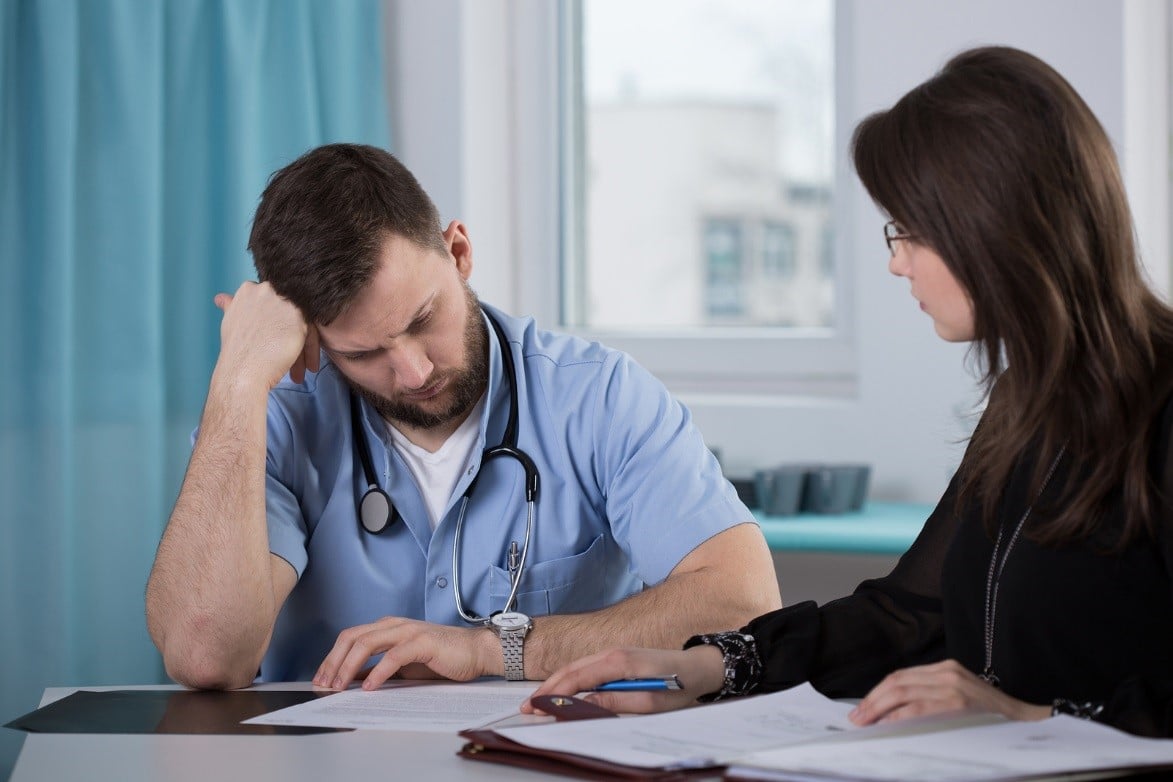 Starting a Claim
A medical malpractice action may be initiated by any individual in the state of Oklahoma if a health care provider acted in a way that was medically negligent towards a patient. Medical negligence occurs when a patient is provided with care by a health care professional that falls below the normal standards of care, which results in either the patient becoming injured, or in extreme cases, death.
The standard of care is based on how other reasonable medical industry professionals go about treating their patients. When a patient has become injured due to a health care provider's negligence, medical malpractice law in Oklahoma allows financial recourse to patients for their injuries.
Who Can Be Sued In A Medical Malpractice Case In Oklahoma
Any health care provider in the state of Oklahoma may be deemed to have acted in a manner that is medically negligent and be sued for medical malpractice. It includes any individuals who are licensed to provide patients with medical services, like doctors, surgeons, nurses, dentists, psychiatrists and physical therapists. Organizations that are licensed to offer medical services, like medical groups, hospitals, medical daycare centers and clinics are also considered to be health care professionals and can be sued.
If you believe you have been injured due to the negligence of a health care provider, contact a reputable medical malpractice attorney for assistance. An attorney can answer questions that you have about a potential claim and help you with your case.
Statute of Limitations For Oklahoma Medical Malpractice Claims
The statute of limitations in Oklahoma for medical malpractice claims depends on whether the injured person is an adult or minor.
An adult who is injured due to a health care provider's medical negligence has two years starting from the date that the negligent act occurred to file their medical malpractice claim. However, if the individual is a minor under the age of twelve years old, then the person has seven years starting from the date that the negligent act occurred to file the medical malpractice claim. When the minor is older than twelve years old, then the medical malpractice claim must be filed by the parents before the child turns nineteen.
Due to the fact that the statute of limitations have a time-sensitive nature, it's very important to get in touch with a medical malpractice attorney as soon as you believe you have been injured due to a health care provider's negligent acts. If you fail to file your claim within the Oklahoma statute of limitations, you will lose your opportunity to file a claim, and potentially your only way to be compensated for your injuries.
Caps On Oklahoma Medical Malpractice Claims
Oklahoma, like other states, allows for recovery of punitive, non-economic and economic damages for medical malpractice claims. However, there are limits placed on punitive and non-economic damages by state laws.
Non-economic damages are generally limited to $300,000. Punitive damages are usually limited to $100,000. However, this limit is increased to $500,000 in cases where the health care provider has engaged in particularly malicious conduct.
Awarding punitive damages occurs when a patient has been intentionally injured by a health care provider. Non-economic damages are for pain and suffering and injuries. The recoverable damages for each case will be different, so a medical malpractice attorney should be consulted by an injured patient to determine what their individual case is worth.
For more information contact one of our highly qualified Attorneys in the Oklahoma City area call (405) 253-4478 or our main office in Ardmore (580) 798-0447.
Sources
Oklahoma Medical Malpractice Law, expertlaw.com
Medical Malpractice Law in Oklahoma, lawfirms.com