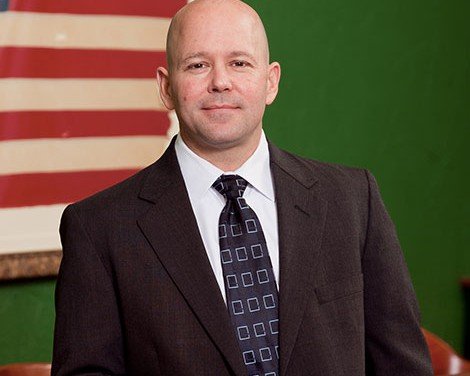 Scott graduated high school from Kingston, Oklahoma. He attended the University of Oklahoma majoring in Mathematics and attended law school at OU as well. Scott graduated law school with highest honors (summa cum laude), ranking 8th in his class. He was a member of the Oklahoma Law Review, Order of the Coif, American Indian Law Review and received the AMJUR award for the highest score in Corporations. Scott began practicing law in Joplin Missouri before he moved to Ardmore and opened Little, Oliver & Gallagher with Dan Little and Steve Oliver.
Scott handles all types of cases specializing in catastrophic injury and death cases. He believes everyone should get the same quality of representation. He has handled such high profile cases as the Oklahoma State Plane crash case to the North Central Texas College Bus crash products liability case against a bus company. However, he would say his biggest trial accomplishment is representing the little guy giving them the same type of opportunity to win as the biggest of clients.
Scott places Christ first in his life. He and his wife Jodi Gallagher, also an attorney, live at Grand Lake. Scott travels weekly across Oklahoma wherever his cases take him. He has 3 daughters; Kayla in a PhD program in Kansas City, Claire in Occupational Therapy School at OU, and Katherine at OSU. He has two step-children Addison and Jacob Baker who go to Jenks and Tulsa Metro Christian. Scott has previously coached college softball at Oklahoma City University where he was the Director of Softball Operations and an Assistant Coach. During his tenure at OCU they have won two National Championships, and girls he has recruited have been 5 All-Americans including the NAIA Catcher of the Year and the NAIA Player of the Year. He and his law partners stay very active together. Scott has finished 4 Ironman Triathlons, numerous marathons, ultra-marathons and he has swam Alcatraz 3 times.