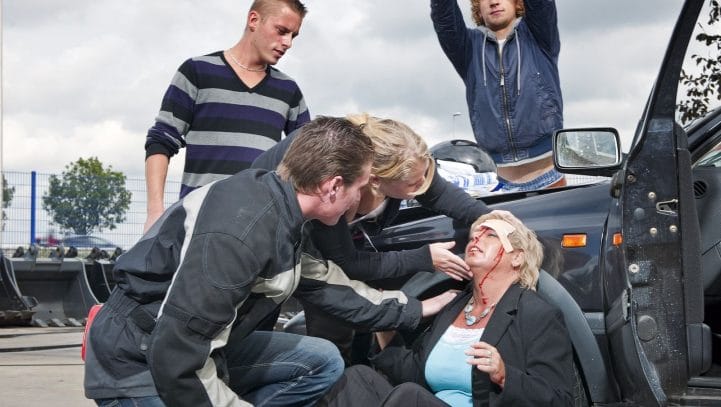 Steps To Follow When You Are Involved In A Car Accident
---
Crucial Steps To Follow When You Are Involved In A Car Accident In Oklahoma.
Accidents are inevitable and can happen to anyone. No one ever expects to be in a car accident, but it is crucial to know the steps to follow when it happens. The truth is that most people do not know what to do after they are involved in a car accident, as they are confused and traumatized. Sadly, the mistakes that you make at this stage are crucial to your case as insurance companies will use them for their benefit. To avoid these mistakes, below is a guide on what to do after an Oklahoma City car accident to ensure that you protect your rights and your case holds up in court. Read on.
The first thing you should do is to remain calm. This may seem surreal and strange since the accident is scary and traumatizing, but being in panic mode will do more harm than good. Take a second to calm down and make sure you are okay. Check for any injuries that you and other people may have sustained and need critical help.
Once you have calmed down, call 911 for emergency medical help on the scene of the accident. It is required by law to contact the police before leaving the scene of the accident in Oklahoma. Receiving medical care as soon as possible after a car crash will help take care of any serious injuries and save lives. Documented medical treatment will help you later when you file a compensation claim.
Try to record your statement with the police to ensure that they have all the details of the accident. Answer all the questions that the police ask truthfully, but do not admit fault. Admitting that you are at fault will not help your chances of receiving compensation later on. Also, please do not blame the other driver, even if they were at fault as it will only start an argument and worsen the situation. Let the police do their work and figure out who was at fault.
If there were any witnesses, ask for their contact information before they leave the scene. Also, exchange information with the other drivers involved. You should get their name, address, the insurance company, policy number, phone number, and license number.
It is best if you are able to take pictures of the accident. Get photos of all the cars that were involved in the crash and any property that was damaged. Also, take photos of anything else that may be helpful such as the traffic controls, street signs, and debris as they may come in handy. If you are injured and unable to take pictures, get someone to help you out as you may need the evidence later.
Even if you were not injured, it is advised to seek a medical evaluation as soon as possible. The reason for an early medical evaluation is that you have sustained injuries that take days before any symptoms are present. The doctor will be able to examine you and document any injuries that you have.
Get a copy of the police report to help you get started on your case. This will be the starting point for you as you begin your claim.
It is also crucial to report the car crash to your insurance company regardless of who is at fault. Ensure that you give notify them promptly to avoid a denial of your claim.
To ensure that your rights are protected it is vital to contact an experienced Oklahoma car accident lawyer. This is the most crucial step in a car accident and it should be followed. The attorney will investigate the accident, gather all the evidence that pertains to it and deal with the insurance companies to get the compensation that you deserve.
If you have been involved in a car accident, it is critical to follow the above steps to ensure that you get maximum compensation for your injuries and damages. With the right attorney, you will be able to navigate these stormy waters and come out better on the other side.
If you have been involved in a car accident, contact us to learn more. In Oklahoma City call (405) 253-4478 or in the Ardmore area call (580) 798-0447.