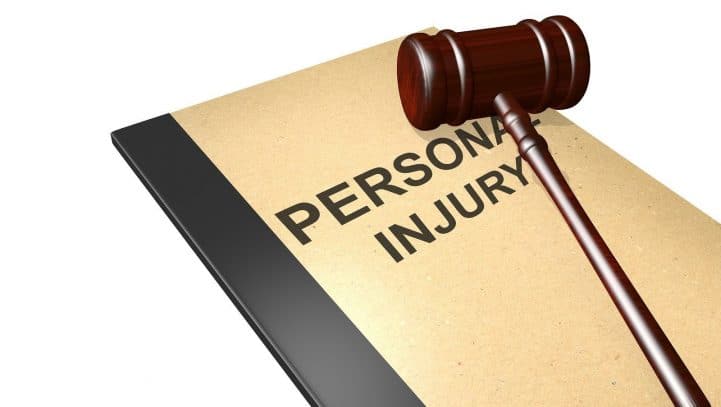 Choosing a Personal Injury Attorney in Oklahoma
How do you find an experienced Personal Injury Attorney in Oklahoma?
A personal injury attorney in Oklahoma can help you a great deal in claiming compensation for your injuries. You should therefore do your best to contact an experienced attorney in Oklahoma as soon as possible following an accident. The process will require some time, so it is highly recommended you prepare as well as possible. You can either attempt do this yourself or get in touch with an experienced personal injury attorney in Oklahoma. Working through the complex injury laws can be extremely difficult so we recommend you find an attorney to help you as soon as possible.
The first thing to do is to find a competent personal injury attorney in Oklahoma. At Little Oliver Gallagher PLLC we work diligently learn as much as possible about you and your specific case. To learn more about our experience and successes, contact us for a personal consultation. One of our personal injury attorneys will let you know early in the process the probability of success with your case. We will explain your options and explain the steps required to move forward.
Do not hire a personal injury attorney that does not appear to have experience in the practice area. If you do not have a very strong case it is even more critical that you have the most competent attorney possible. Some personal injury cases end up with a compromise agreement. This means that both sides come to an agreement about the compensation.
When looking for a lawyer in Oklahoma, consider the time he or she has been practicing. It is helpful to find a lawyer who has enough expertise and experience in personal injury law to get the work done quickly and efficiently. An Oklahoma lawyer with many years of experience will know all the laws well. They will also be familiar with the judges.
In addition to finding a suitable personal injury attorney in Oklahoma, you must take time to prepare your case. It is essential that you gather all evidence and witnesses as early as possible. This evidence will be very helpful for the trial. Also, keep in mind that witnesses are very important and having them available before the trial will help the lawyers present their version of what happened during the accident.
It is important to hire a personal injury attorney in Oklahoma who has a good reputation in the state. He must be willing to put in extra hours and devote a lot of effort to your case. Our attorneys who work on a "contingency" basis. This means that we take the time to make sure we have worked closely with our clients to ensure your success as well as ours.
When you start looking for a personal injury attorney in Oklahoma, you must remember that Oklahoma has its own laws regarding personal injury cases. Therefore, you have to make sure you understand these laws and we are here to help you through the complicated process. Hiring an experienced lawyer is very important. An experienced personal injury attorney will you achieve the best possible outcome of your case to recover from your physical and emotional trauma.
You should ask the lawyer plenty of questions so that you are sure they know the law. If you are not comfortable with them at first, you should tell him that you are not comfortable and inform them of any concerns. A good lawyer will be able to help you resolve the issue.
Hiring a personal injury attorney in Oklahoma can mean the difference between winning or losing a lawsuit. If you want to be sure that you win your case, you have to do everything you can to hire a successful attorney. You will need to find one who has experience in the personal injury area in Oklahoma. Most lawyers take up cases related to personal injury. If you are looking for a lawyer to represent you in a personal injury case, finding an attorney that has a practice devoted to personal injury. Little Oliver Gallagher PLLC practice specializes in personal injury.
A good lawyer will have his clients come to him for advice. Personal injury lawyers will tell you what they charge for their services. We offer a free consultation. This will give you an opportunity to meet and discuss all your concerns about a personal injury case face-to-face or remote contact. By meeting with one of our lawyers before hiring them, you will ensure that you get good service and a good result for your case.
For more information call us today. In Oklahoma City call 405-253-4478 or in Ardmore/southern Oklahoma call 580-798-0447 we look forward to talking with you about your case.